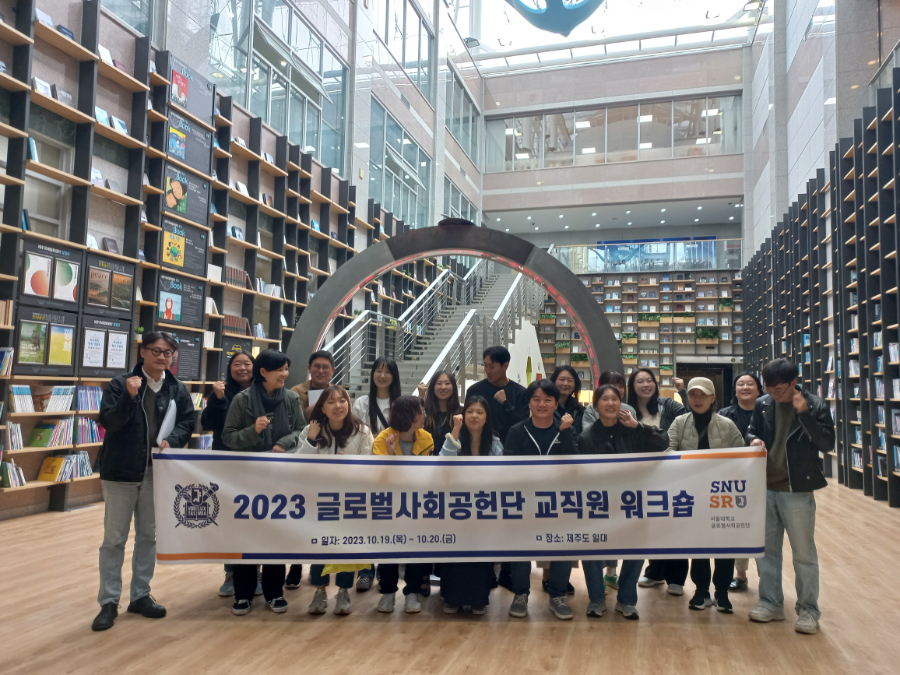 A group of 20 undergraduate students from Georgia, Uzbekistan, Bangladesh, and Vietnam who are currently studying at Jeonbuk National University and 16 staff members from Seoul National University(SNU) visited the UNITAR Jeju International Training Center(JITC) on October 13thand October 20th, 2023 respectively.
During the visit, Hyunju Lee, Program officer of the Center, provided a brief introduction of its training programs and activities and explored possible cooperation with the SNU. Visitors also toured the exhibition hall of the Jeju International Peace Center, which shares its space with JITC.
전북대학교 국제학부에 재학중인 학생 20명과 서울대 글로벌사회공헌단 교직원 16명이 2023.10.13. 및 2023.10.20. 각각 UNITAR 제주국제연수센터를 방문하였다. 방문자들은 센터의 연수프로그램 및 활동에 대해 알아보고 동일한 건물에 있는 제주국제평화센터의 전시를 관람하는 시간을 가졌다.