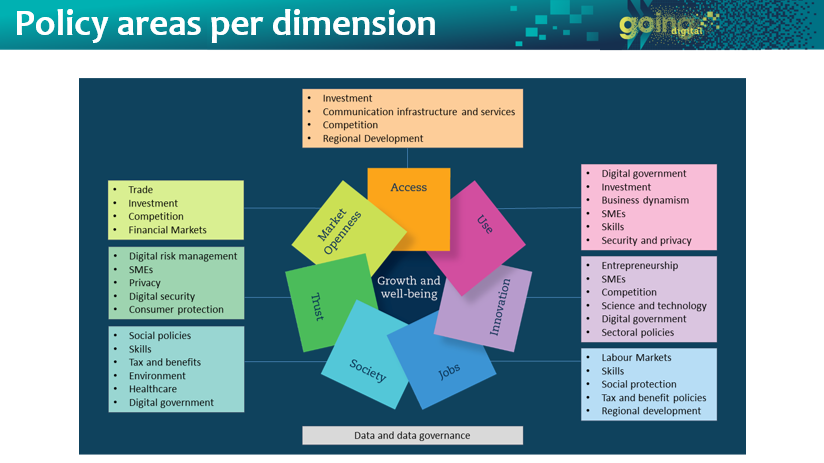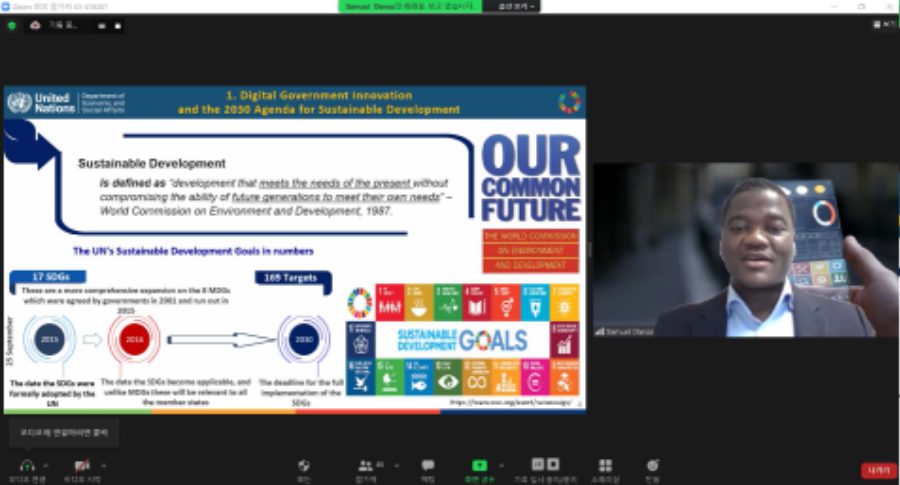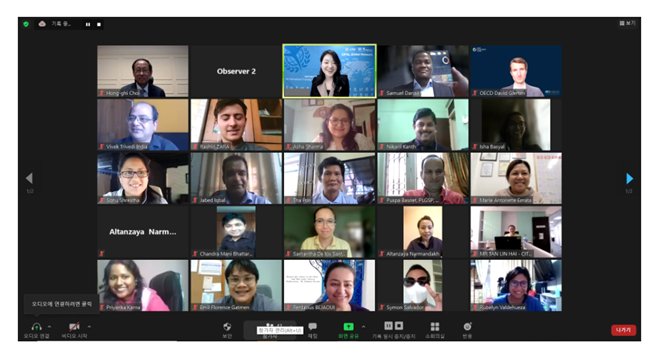 26 – 28 May 2021 – Centre International de Formation des Autorites et Leaders Jeju (CIFAL Jeju) organised an Online Workshop on "Accelerating Digital Transformation, Shaping Policies, Boosting Shared Prosperity". The workshop invited 36 participants from 13 countries, including Afghanistan, Bangladeshi, Cambodia, Philippines, India, Indonesia, Malaysia, Mongolia, Nepal, Sri Lanka, Tanzania, Tunisia, and Vietnam. This capacity workshop aimed to discuss the potential of digital economy and innovation by analysing trends and emerging opportunities and challenges and strengthening an integrated approach to policymaking for digital transformation. Participants also shared their good regulatory practices and enforcement to ensure timely, secure, and effective governance to move economies and societies online.
The first session was joined by three invited experts, Mr James Villafuerte, Senior Economist of Asian Development Bank(ADB), Mr David Gierten, Policy Analyst of Organization for Economic Cooperation and Development(OECD), and Mr Samuel Danaa, Associate Officer of United Nations Project Office on Governance (UNPOG/DPIDG/UNDESA). These resource persons delivered their expertise respectively on opportunities and challenges to accelerate digitalisation across Asia and the Pacific Region, on reshaping national and regional digital policies with an integrated digital policy framework of OECD, and finally on building digital governance towards the 2030 Agenda of Sustainable Development Goals.
The workshop sessions primarily helped participants understand the system of shaping digital policies and strategies for digital transformation. They were allowed to grasp how the pandemic has changed the environment of the digital industry in Asia and the Pacific region and has spurred further advances in digital platforms. In addition, the topics the session touched on contain the utility of criticality of accessibility, the imperative of digital inclusion and digital innovation.
By engaging in group activities, participants were given an opportunity to apply the OECD integrated digital policy approach into their national and local cases in practice under the umbrella of seven key domains: Trust, Society, Job, Access, Use, Innovation and Market openness. Each group had a group discussion and presented the outcomes with selected key priorities out of seven domains in a holistic way. Additionally, some of the participants from non-OECD countries also found the information practical and valuable in significant use of intention, which is evaluated as a way of distributing benefits beyond institutional barriers.